A Contentious U.S. Election and Your Portfolios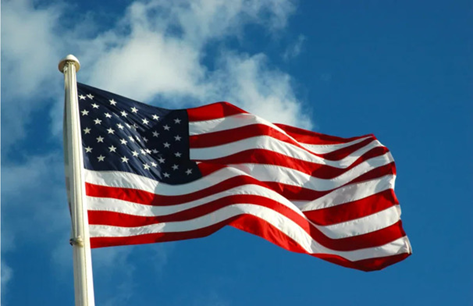 A contested U.S. election was of grave concern to many market watchers, in part due to President Donald Trump's threats on the topic coupled with the volatility and uncertainty it would create. A contested election could go on for days or even weeks and result in much rhetoric from both parties, creating a very unstable economic and financial climate in the U.S. and across the globe.
We will have to wait and see over the coming days how exactly this scenario will play itself out, but you should be reassured that along with our portfolio managers, we are closely watching these events and will make the necessary decisions to preserve capital in our portfolios. Like many other things, this will pass with time and we need to remain patient and not panic.
Markets don't like uncertainty. The resulting doubt this creates for an orderly transfer of power – should one come to pass – is bound to affect the markets, potentially upending investor confidence. Regardless of any ensuing controversy, we expect this should only be a short-term blip in the markets – and it will get resolved in due course.
More than ever it will be important to stay calm through this time and avoid any hasty decisions with your portfolios that could adversely affect your long-term financial well-being.
What This Means for Your Portfolio

We've have been actively managing the asset allocation and investment strategies within the Counsel and IPC Private Wealth portfolios ahead of the U.S. election to tactically manage the potential risks we anticipated in several areas. The following is a quick highlight of some of the major broad tactical moves we've made to our asset allocation strategy:
Rebalanced slight growth tilt back to neutral: Over the past few months, we've let the growth style modestly outweigh value due to favourable market conditions and a "risk-on" sentiment. However, as we move into the fourth quarter, we now want to diversify away from large-cap, stock-specific risks that have played out favourably for much of the year. We are in good company, as several well-known investment banks have predicted equity markets have run to "full value" and are now paring back going into the election.
Favoured investment grade fixed income: We tactically overweighted High Yield assets in the second and third quarters and this has added value through modest improvements in our fixed income component. Our current positioning also prepares the portfolios for a generally riskier tone in fixed income markets in the coming months.
Favoured global small caps: We tilted more towards global small caps relative to Canadian equities for portfolios that have an allocation to the global small cap mandate. This is one of our "risk-on" stances. While small-cap stocks generally underperform large caps during downturns – which was borne out in February and March – small caps have held their own during the recovery. Our global small-cap specialist Wasatch, with their growth tilt, global awareness and active management capabilities, is well positioned to take advantage of further outperformance in the space.
Remain unhedged against USD exposure: In this environment of uncertainty, we believe the stronger currency for safety remains the U.S. Dollar, as flows have been steadily increased even as the U.S. Congress failed to pass a stimulus bill. An uncertain election would further increase risk, further tilting to a U.S. Dollar stance.
In conclusion, we believe investors need to be extremely wary of the bets they are making in their portfolio and not extrapolate the current market conditions/themes too far into the future. In the short term, mood and momentum are driving stock returns, not valuation. Certainly, we want to participate in this and have several options to do so across our portfolio families. At the same time, we need to manage risk by being diversified across investment styles and factors so we're able to harvest the market return.
Sincerely,

Corrado Tiralongo
Chief Investment Officer | Portfolio Manager
Counsel Portfolio Services | IPC Private Wealth
Sources: Picton Mahoney Asset Management, Putnam Investments & Titan Advisors
---