Your Investments Can Make a World of Difference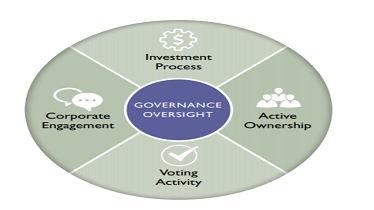 We live in an age when corporations are expected to be more than profitable. We expect them to care about issues like protecting the environment and respecting human rights. It's important to us that the companies you invest in are good corporate citizens. So, through Counsel Portfolio Services and IPC Private Wealth, we maintain active engagement with the companies we hold through our ESG policy (ESG stands for environmental, social and governance factors).
ESG stands for environmental, social and governance factors. ESG is a rapidly growing area of focus in the investment community. It encompasses all of the major factors that determine whether a corporation is acting ethically and responsibly to individuals, society and the world.
Environmental: A focus on any activity or negligence that result in harmful effects on the natural environment. Issues include hazardous waste, carbon emissions, energy consumption, water management and protection of habitats.
Social: Situations that affect the welfare of a company's employees, customers or suppliers are identified. Issues include employee safety, labour rights, conditions of workplaces where supplies are sourced, how communities are impacted and how consumer relations are managed.
Governance: Assessing governance involves whether or not a company operates in a responsible manner. Issues include independence of its board, executive compensation reflecting shareholder interest, anti-corruption measures, and proper accounting and audit practices.
---